Tutorial
In this website you will be able to experience a Trans-historical Tour-de-Force: we designed six different styles to represent a particular historical time or art period, namely:
You can choose one of the styles by clicking on the icons placed in the light blue sidebar. After that, you will be asked to select an article from a list: in fact, the styles are thought to be applied to different kinds of articles, and we provide six to explore various renderings of our styles.
Other sections regarding the project and the website itself are accessible through the top black navbar:
The .documentation section provides detailed discussion about the design choices for each one of the styles
The .disclaimer page specifies the scope and purpose of the site and the coipyright of the documents
The .about page provides details about the group members (and who is Tusmann)
Wherever you are in the site, you can always access the home page by clicking on the Tusmann logo.
Please, select an article
Who is Tusmann?
"Nel racconto La scelta della fidanzata (Die Brautwahl) il grande scrittore tedesco E.T.A. Hoffmann narra le singolari avventure dei tre pretendenti alla mano di una giovane e affascinante fanciulla. Uno solo di loro avrà la mano della ragazza, ma gli altri due riceveranno, in cambio della rinuncia, dei doni per loro ancor più preziosi. In particolare il cancelliere Tusmann, curiosa figura di attempato bibliofilo che difficilmente avrebbe potuto rendere davvero felice la giovane, riceve un dono che non potrebbe lasciarlo più soddisfatto: un libro magico, dalle pagine bianche ma capace di trasformarsi all'istante in qualunque altro libro al semplice desiderio del suo proprietario. Il libro magico del cancelliere Tusmann è una sorta di libro universale, e le sue pagine bianche possono riempirsi, a comando, con i testi più diversi: il sogno di ogni bibliofilo. Anche lo schermo di un computer può riempirsi con i testi più diversi. In un certo senso, il computer assomiglia molto al libro magico del cancelliere Tusmann."
Roncaglia, Gino. (2010). La quarta rivoluzione - Sei lezioni sul futuro del libro. Laterza
Our team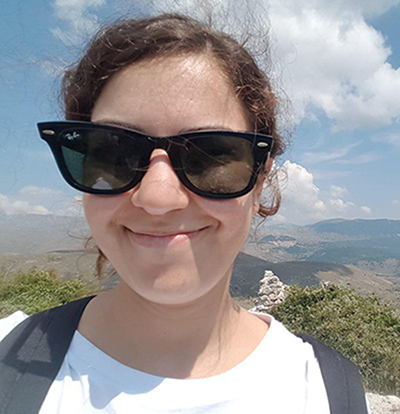 Francesca Mangialardo
Francesca Mangialardo is currently attending the Digital Humanities and Digital Knowledge Master at the University of Bologna, where she also earned a previous Bachelor in Humanities. Open minded and curious learner, she is interested in many weird things. She enjoys the gym, the outdoors, the good food and mostly spends her time listening to people or bothering dogs.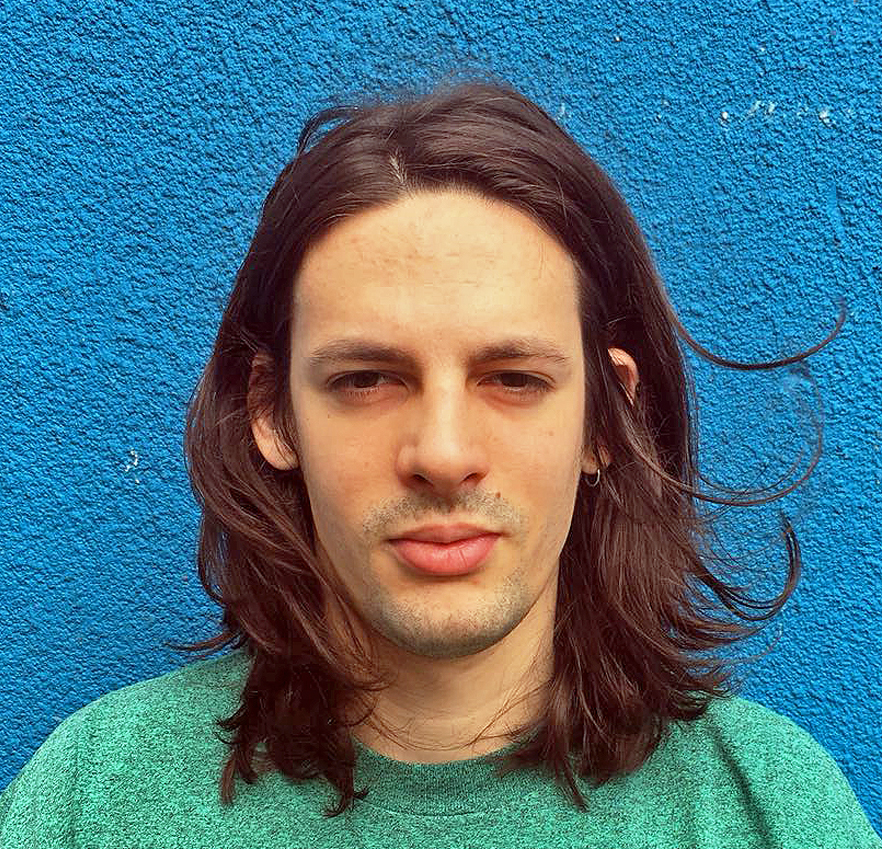 Carlo Teo Pedretti
Carlo Teo is currently attending the Digital Humanities and Digital Knowledge course at the University of Bologna. A graduate in Philosophy (B.A.) and Philosophical Sciences (M.A.) in the same university, he thinks we are all gnostics and eats rhizomes at breakfast while staring at a holy picture of Spinoza. His interests range from medieval theology to cultural studies and literary theory but he still doesn't understand Python. He works in a publishing house and is editor of some role-playing games. When he grows up he wants to be a writer and have a Volvo Polar.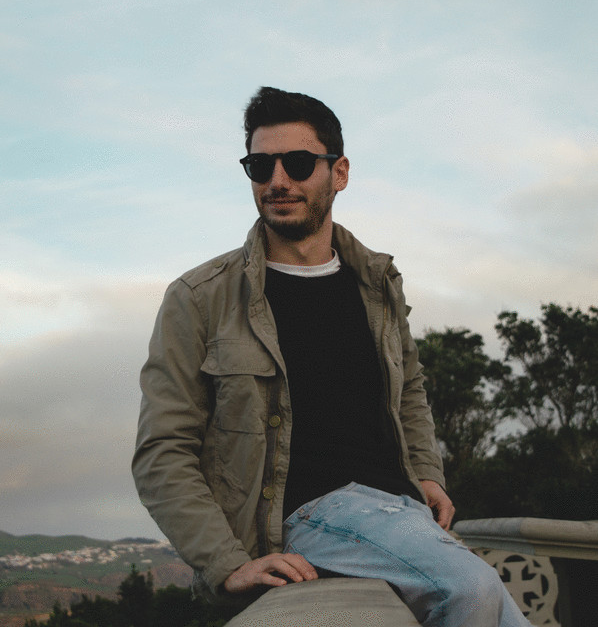 Andrea Poltronieri
Andrea is currently attending the master course in Digital Humanities and Digital Knowledge at the University of Bologna. Previously he graduated in Drama, Arts and Music Studies (B.A.) in the same university. It's been forever he is trying to be a guitarist, occasionally with some results. His goal is coding an algorithm able to compose music better then humans usually do.
Disclaimer
This website was created for the Trans-historical Typographic Theming Tour-de-force, as the end-of-course project for the "Information Modeling and Web technologies" course of the Master Degree in Digital Humanities and Digital Knowledge (University of Bologna), under prof. Fabio Vitali.
The documents contained in this web site have been selected for their length and complexity among the best picks of 2018 of www.longreads.com. Their publication here is not intended to be an alternative or replace their original locations:
All copyrights and related rights on the content remain with their original owners.
All copyright on the typographic and layout choices are 2019 © Tusmann